Research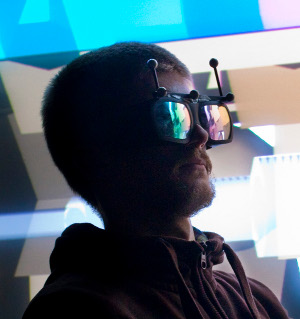 I am an Associate Professor (Maître de Conférences) in Computer Science at the Université de Lille, France. I mostly teach at the Applied Foreign Languages Department of the Faculté des Langues, Cultures et Sociétés and conduct my research in the Mint research team of the CRIStAL laboratory.
My main research interest is the exploration of connections between 3D User Interfaces (in Mixed and Virtual Reality) and Musical Interaction. In one direction, 3DUIs open many possibilities for musical expression, in particular for the manipulation of rich musical structures and the visual augmentation of musical performances. In the other direction, Musical Interaction is a rich application domain for 3DUIs, with very specific constraints which both open numerous research questions and provide interesting opportunities for interaction and visualization techniques.
Below are videos of some of the projects i have worked on and a list of publications.
For more details and news on my research, please refer to my team's website and to my profile page.
Selected projects
IXMI
Improving the Audience Experience with Digital Musical Instruments
Rouages : novel approach of revealing mechanisms of DMIs
Attributed agency : perception of causality and liveness
Reflets : novel mixed-reality display for musical performances
ControllAR
Remixing graphical interfaces for visual feedback appropriation on control surfaces
Drile
Immersive Virtual Musical Instrument for Hierarchical Live-Looping
Revealable Volume Displays
Mixed-reality displays for the exploration of virtual content inside or around physical objects
Publications
2022
2021
2020
2018
2017
2016
2015
2014
2013
2012
2011
2010
2009
2008
2007